Joe Long, PGA certified pro,  will be teaching lessons this summer.  Call the pro shop for details.
Summer youth clinics call the pro shop for details
Golf Lessons at Lake Limerick Golf Club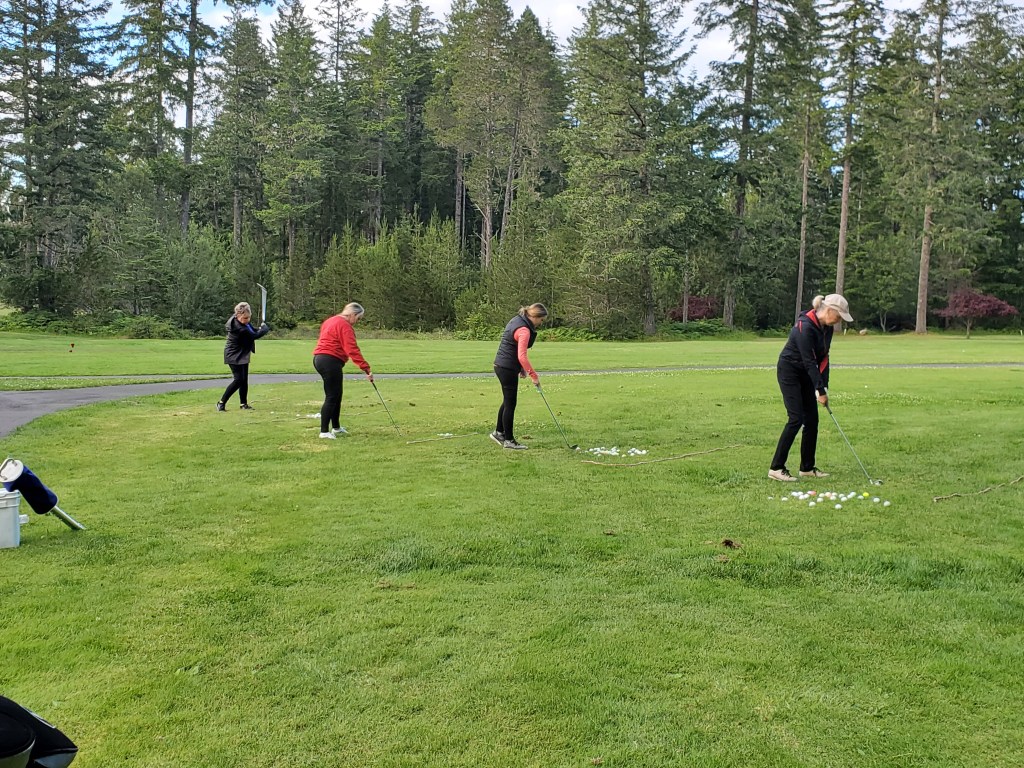 The women's golf lessons were so popular this summer they have been continued through the end of September. Group members were having so much FUN they told staff member, Mark Hendricks, we want more!
This summer two great sponsors stepped forward to support the lessons for men, women and youth. Brenda Bakken and Haigh Veterinary our outstanding community members, that made this program happen.
In addition to group lessons we have great Fall Specials and the course is in excellent condition. Call the Pro Shop at 360-426-6290 or visit www.lakelimerickgolf.com, for more information about lessons, tee times, specials and memberships.
Lake Limerick Golf Club & Café is located between Union and Shelton, Washington. Come for a visit and a round of golf, to our safe, quiet and fun community, surrounded by freshwater lakes and lush forests.