Ladies League: Shamrock Tournament
OPEN to ALL Women
Maximum GHIN Handicap Index of 40 at time of entry
(i.e., equal to 42.0 LLCC "course" HCP)
Entries close June 8, 2023 (No refunds after this date)
Wednesday, June 14th –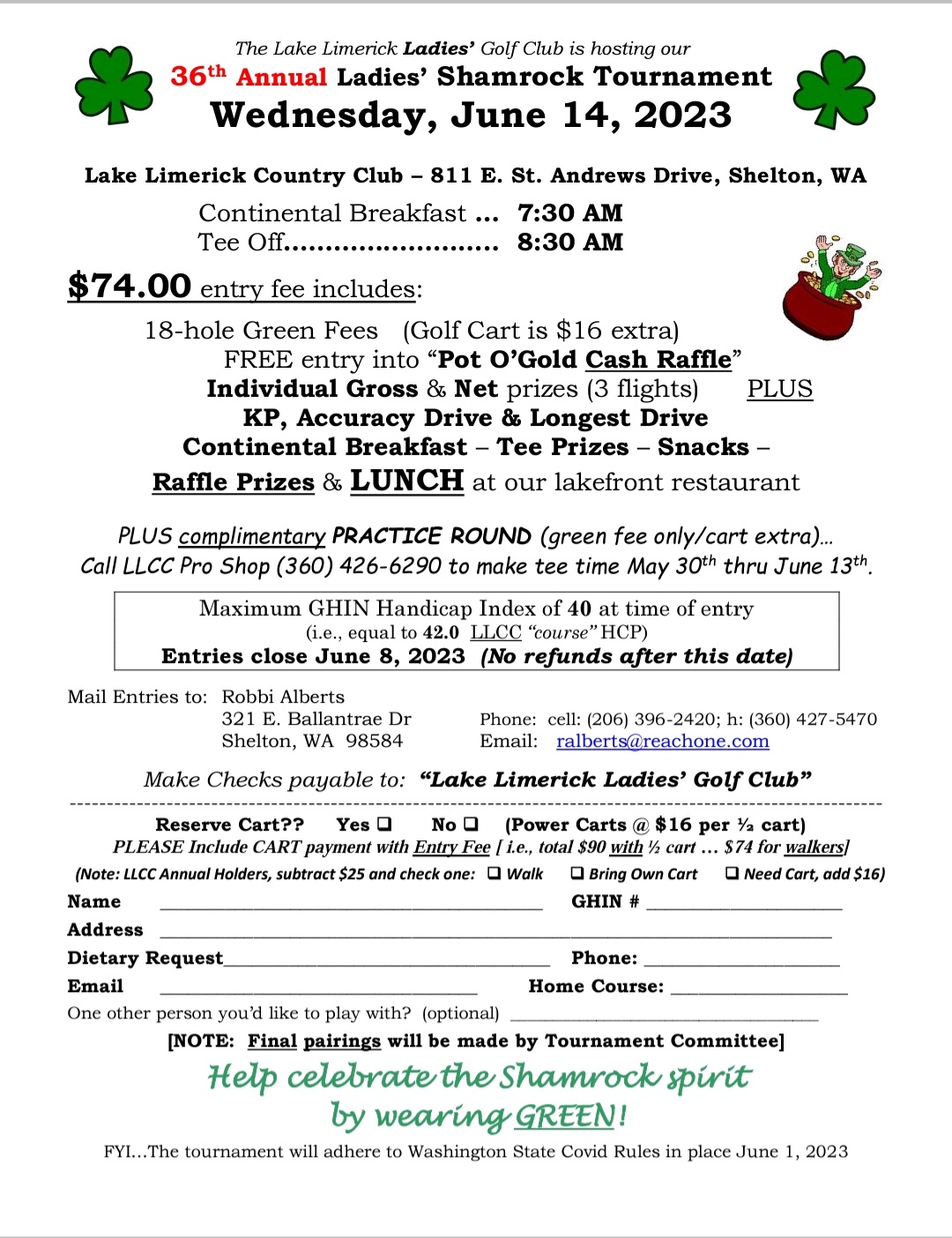 Valentine's Day Golf Tournament – Tuesday, February 14th at 10:30 am
9-hole two-person scramble.
If you do not have a partner, we will match you with a partner.
$3 entry with all dollars being paid out to winners.
Entry fee plus green fee for non-golf members
Call at 360-426-6290 or come into pro shop to sign up!
Masters Partnership Tournament- Saturday, April 8th
Call to set up your tee time that is convenient for you.
Four-person team plus purchase a Tour Pro in the Masters tournament for your fifth team member.
Use the best of the low net scores on Saturday's tournament as well as the pro's low score from the final round in the Masters on Sunday.
It is a Four Low Net Tournament
Entry fee is $20 plus green fees.
100% of all entry fees paid out in credit in pro shop.
All public entries receive one complimentary round (complimentary cart not included in practice round) before the tournament.