Pro Shop Open!
November -March we are Open from 9 Am – 4PM
Call the pro shop at 360-426-6290 to make a tee time or course conditions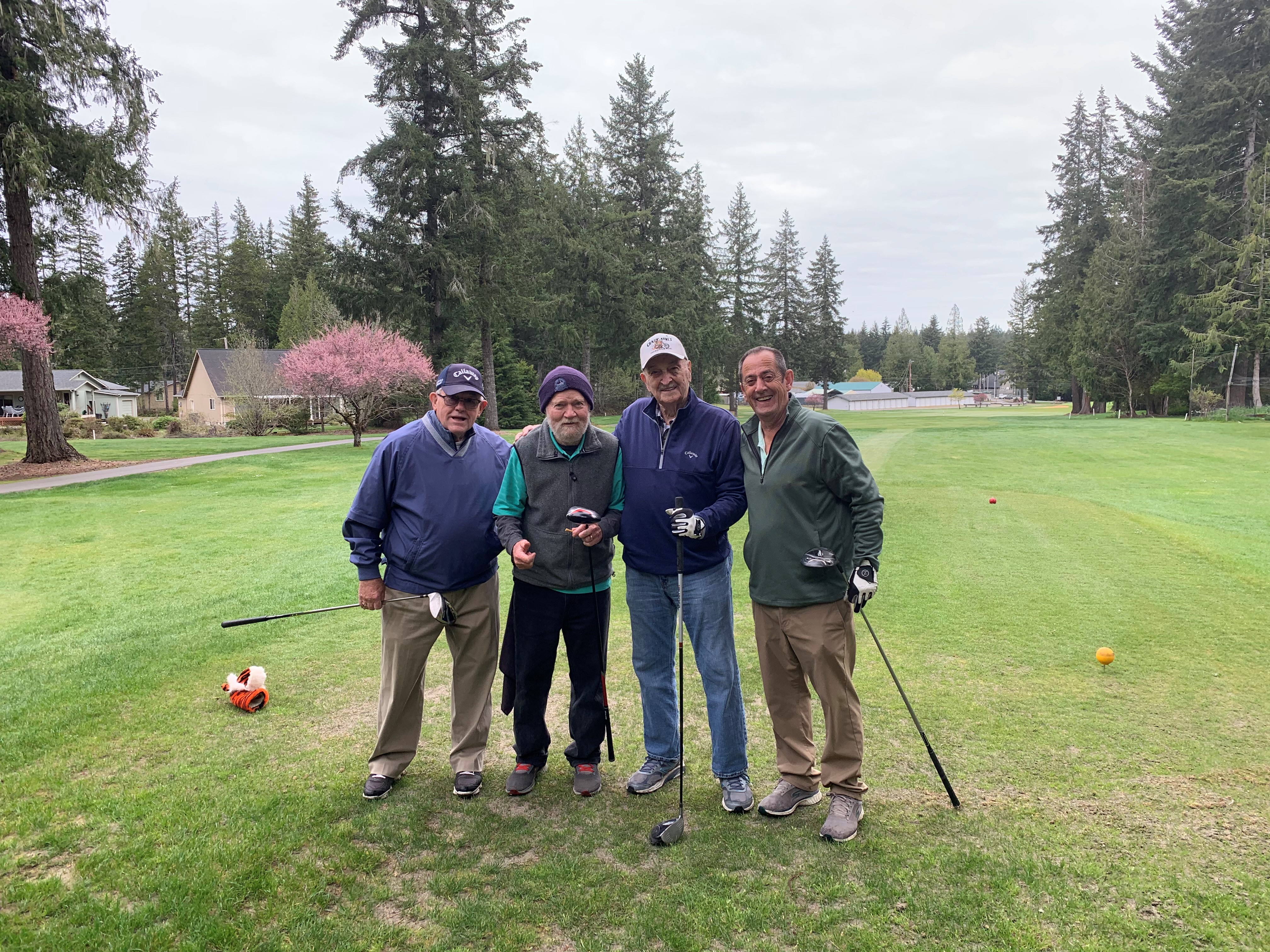 All League starts April 1st. Call the pro shop 360-426-6290 for more information 
About Ladies League
Lake Limerick Ladies Club (Golf League)
What is the Lake Limerick Ladies Club?
A group of women who get together to golf during the golf league season, April 1 – Sept 28th. You can choose to golf either 9 holes … or 18 holes (if you have a handicap of 46 or less).
Reasons to Join?
Opportunity to golf weekly with a group of fun-loving ladies. Repetitive play helps improve your golf game. Provides an opportunity to learn the 'Rules of Golf' in a safe environment. You have the flexibility to golf when you want to golf. Play in competition golf and win some money. Establish and use your handicap to help keep play competitive and fair for players of all skill and experience. (Your handicap also allows you to go to other courses and participate in their tournament events.)
When does the Ladies League play Golf?
Mondays and Wednesdays – Choose to play 9 or 18 holes of golf.
Friday – Play 9 holes of golf. (Lots of women like to eat/drink at the Pro Shop following golf)
3rd Friday every month – Official "Nine and Dine" at the Pro Shop (golf Nine, then drink Wine😊)
How Much Does it Cost?
Dues are $25/year which includes the League Membership, end of the season Luncheon, and some league awards & expenses.
Daily play fee is $2. There's an optional chip-in pot for 25 cents (chip in & you win the pot).
You need to purchase a GHIN from the Pro Shop ($45) so you can establish your handicap (by posting your scores). Once you purchase your GHIN, you can play with the league even if you haven't yet gotten in enough rounds to establish your handicap. Once your handicap is established, you can participate in the daily play competition.
What Events does the Ladies' League host?
 Kick-Off Breakfast – May 3rd this year (1st Wed in May, prior to our monthly league meeting)
 Daily Play Competition – Each Mon/Wed/Fri, we have a fun game lined up; anyone can win!
 Club Tournaments (9 or 18 holes): Memorial Tourney, Flag Competition, Club Championship & Fall Classic.
 Men vs Women: We play a friendly little competition each year with the men. [You can also play with the men in our monthly Mixed Scramble & Horserace.]
 Invitational 18-hole Tournament: Shamrock Tournament, 2nd Wed of June, open to the public … this is a special event, everyone can get involved!
 Guest Day: Each of our league members is encouraged to invite a friend/relative to play with us in a very fun event that includes lunch & games.
 Tri-Mixer: This year we are the host for this 9-hole tournament with 9-hole golfers from Alderbrook & Lake Cushman. Another fun day, meeting golfers from other courses, which includes lunch, raffles, etc.
Other Events:
Putting Contest at Lake Limerick DAZE … Putt Party (social) … End-of-Year Awards Luncheon
How to Join?
Contact Robbi Alberts (League Secretary) at ralberts@reachone.com, phone (206) 396-2420 –
or inquire at the Lake Limerick Pro Shop
****************************************************************************************************************************
Notice to All:
If you are interested to join the Men's Club. Please contact the Pro-shop at 360-426-6290.
We meet on Sunday, Monday, Tuesday and Thursday at 8am' all summer long. April through September.  Every man is welcome.
We also have a Women's Club. You can contact the Pro-shop for information. They Meet Monday, Wednesday and Friday.
Gary Yando
Men' Club President
***************************************************************************************************************************************
Please read these following Lake Limerick Golf policies prior to booking tee time
Course